Guarde su información de cliente en línea
Busque a todos sus clientes por nombre o correo electrónico o número de teléfono. Clasifíquelos por nombre, número, etc.

Easily access repair history for each client.
You can access all information about previous repairs and easily follow each items history.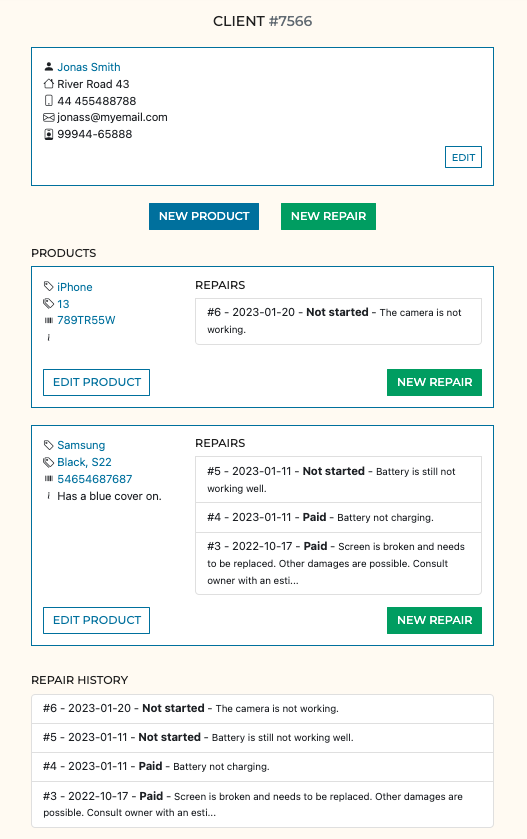 Fill in all relevant information for Repairs
All information about repairs can be entered and keep track of communication with your clients.
Create your own statuses and repair tags to customise the workflow to your needs.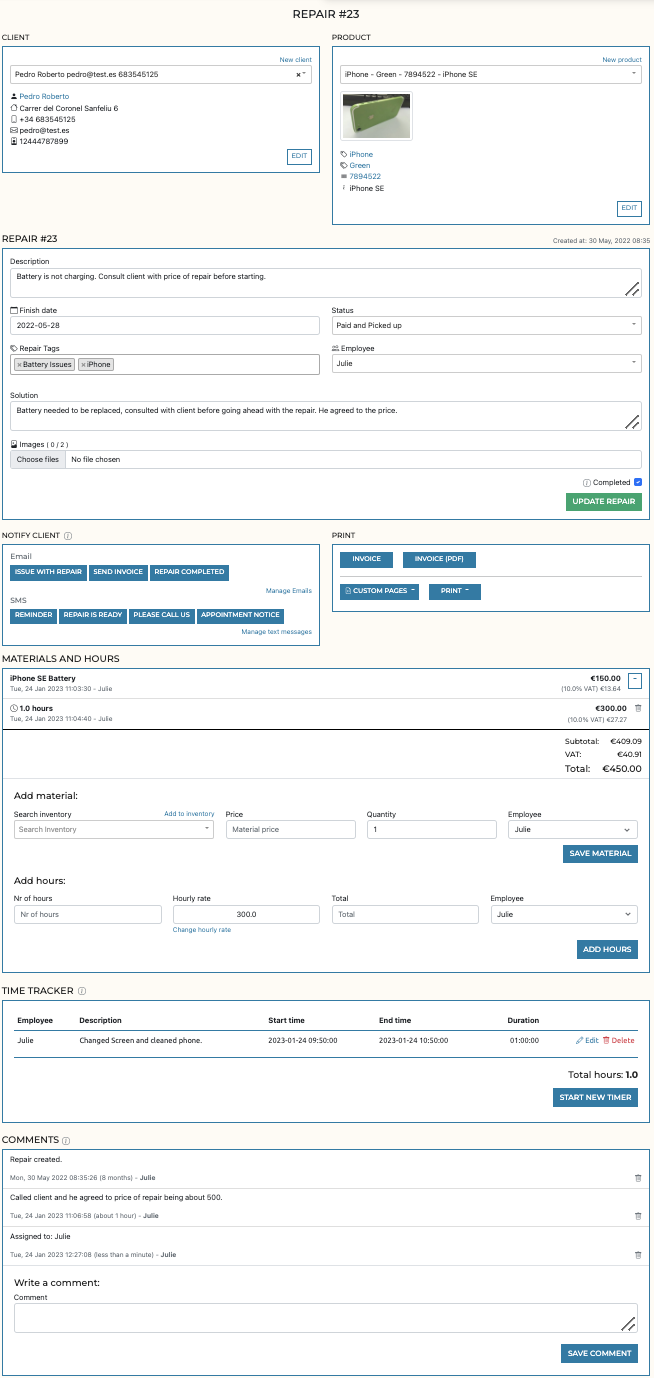 Envía a tus clientes Email o SMS
Haga clic en el botón y el cliente será notificado
You can customize the content and send your clients information about their specific repair.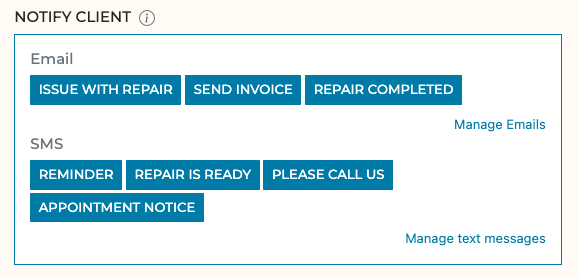 Print Invoices
Print invoices easily for your repairs with your logo.

Inventory management
You can easily manage your inventory with Repero, upload items in bulk or as needed.

Puede usar Repero para todo tipo de productos
Bicicleta, computadora, instrumento, etc.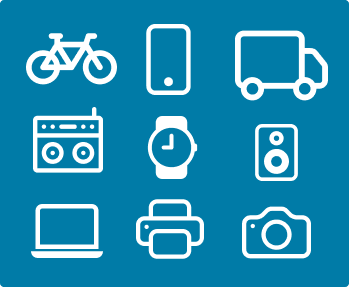 Estadísticas, gráficos y tablas
When was your busiest month? Who was the busiest employee?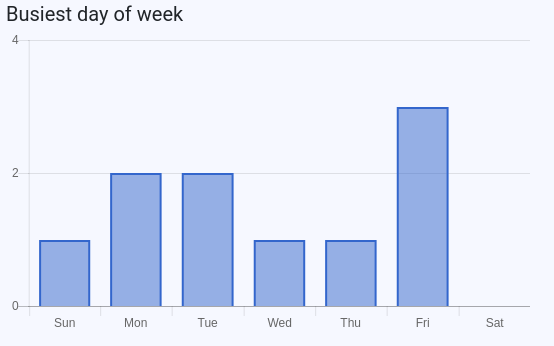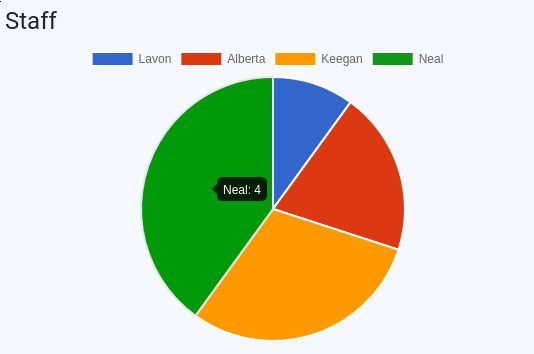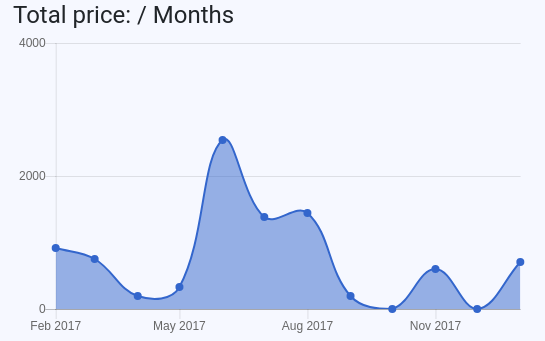 Add materials and comment on a repair
Workers can add costs to a repair. Use comments to add information, for example if the customer calls, etc.